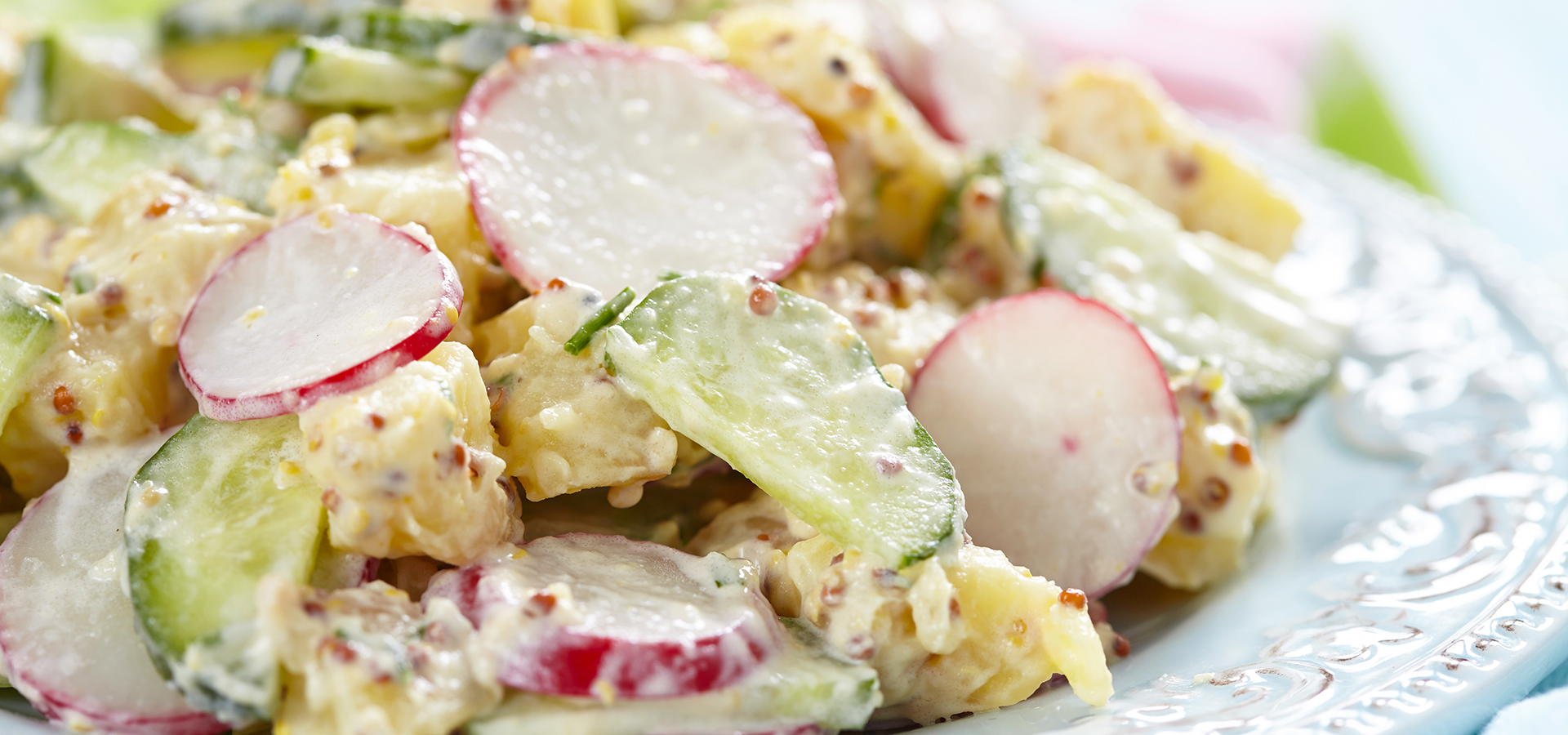 Protein-packed German potato salad
Preparation
1. Peel and boil the potatoes (al dente). Boil the sweet potatoes separately from the normal potatoes.
2. Chop the remaining vegetables.
3. Add the white balsamic vinegar, egg white, vegetable stock, oil and mustard to a bowl, mix well and season to taste.
4. Cut the still slightly warm potatoes into slices of different sizes.
5. Add the potatoes and the chopped vegetables to the dressing and mix well.


Enjoy the potato salad lukewarm or let it sit in the fridge for a few hours or a day. This will allow for the salad to thicken thanks to the egg white and potatoes.
Season with salt, pepper, sugar and vinegar to taste before serving.
Ingredients
| | |
| --- | --- |
| 500 g | waxy potatoes |
| 250 g | sweet potatoes |
| 1 | onion |
| ½ bunch | spring onions |
| ½ bunch | radishes |
| 100 ml | vegetable stock |
| 50 ml | white balsamic vinegar |
| 160 g | Your Daily Protein Egg White Nature |
| 50 g | mustard |
| 2 tbsp. | sugar |
| 1-2 tsp. | salt |
| Freshly ground | black pepper |
| 50 ml | oil |
| ¾ | cucumber |
| ½ bunch | chives |